Your hotel with sauna in South Tyrol
Che bello! We have the loveliest saunas in South Tyrol for you. Five top wellness hotels with spectacular sauna facilities are at your disposal for your wellness holiday in Merano and Val Venosta. The sauna expertise of the Dolce Vita Hotels is among the best in Italy. Certified sauna masters make sure that the hotels' wellness and sauna areas are of the highest standard. New, modern show saunas, relaxing organic saunas and spacious steam baths can be found in all Dolce Vita Hotels. Enjoy breathtaking views of the South Tyrolean mountains in the new Sky Spas. Good health is paramount and you will feel a lasting sense of well-being thanks to the many supervised sauna sessions and ceremonies. Your advantage: thanks to our Wellness & Spa Around, you can enjoy all five wellness and sauna worlds of the Dolce Vita Hotels.
Family sauna in South Tyrol
Both family hotels in Naturno offer a wonderful sauna experience for the whole family. The Dolce Vita Hotel Lindenhof and Feldhof feature a spacious family area with Finnish sauna and steam bath for the whole family.
Sauna infusions, peelings, scented journeys…
Passionate sauna lovers greatly appreciate our extensive sauna programme. They say it is one of the best in the whole of South Tyrol. The sauna masters at the Dolce Vita Hotels strive to give their guests a luxury experience every day with a varied sauna programme. The sauna facilities in the hotels are under expert care so that you can fully enjoy a healthy sauna! Marvel at large saunas for show infusions, wonderful steam baths and themed saunas.
More...
Large panoramic saunas for show infusions
The largest of these saunas can be found at the Dolce Vita Hotel Lindenhof


Relaxing organic saunas and saline steam baths
Wine sauna, organic infrared sauna, panoramic sauna and much more.


Legendary Sauna Around Weeks at the Dolce Vita Hotels
With international sauna infusion masters in April and October


Sauna Around Weeks in April and October
25.03 - 02.04.2023
22.10 - 29.10.2023
A special kind of enjoyment for all sauna lovers! A great supporting programme awaits you every day with exclusive sauna experiences and show infusions by international sauna masters in all 5 Dolce Vita Hotels.
More...
More...
Sauna Around: book 1 hotel and enjoy the sauna experiences of all 5 Dolce Vita hotels free of charge.
Daily infusions: Experience a different sauna theme every day from Monday to Friday at a Dolce Vita Hotel.
International sauna masters: look forward to unforgettable show infusions and rituals by international sauna masters


Request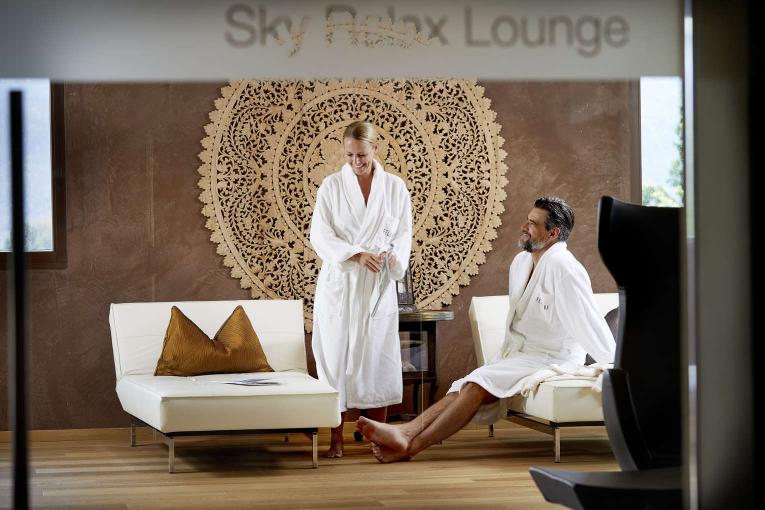 Sauna experiences for the whole family - Find the current sauna programmes here:
Our HolidayForum provides interactive access to the world of Dolce Vita.
The HolidayForum contains everything you need to know about the hotels, all events, menus of the day, etc. Even the latest sauna and infusion programme is posted here. Take a look at our
HolidayForum!